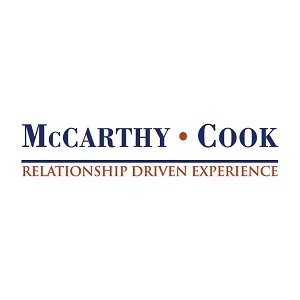 Website https://twitter.com/mcc_1_9_9_5?lang=en McCarthy Cook & Co.
We are a passionate and collaborative team of entrepreneurs and real estate professionals who invest in, envision and operate great work environments focused on creative, experiential workplaces, mixed-use and life-science campuses.
The Opportunity
Join the McCarthy Cook Team as a Property Management Intern working at Orange County's premier experiential office campus: The MET Costa Mesa supporting the Property Management team! Develop the skills to run day to day operations of a completely reimagined Class A office campus and help us re-energize, re-engage, and re-focus our customers (tenants) at the most innovative campus in all of Orange County as the workforce returns to work! We are looking for a true team player. If you have excellent written and oral communication skills, are a critical thinker with energy and initiative, if you have the ability to multi-task, manage deadlines, and pay close attention to detail and think and work proactively, then we should talk! If you think creatively and collaboratively as a team player, take ownership of assignments, and pitch-in whenever and wherever needed to support the cause, you are a fit for the McCarthy Cook Property Management team.
Opportunities & Responsibilities include but not limited to (Other duties may be assigned):
Work closely with MCC's onsite Property Management, Asset Management and Executive teams to develop a strategic plan to re-energize customers to return to work at The MET and enjoy all that The MET has to offer.
Work with the MCC team to create social media content to re-engage The MET customers and the local community in a post-COVID19 world.
Build and manage the social media accounts including but not limited to Instagram, Facebook, and Twitter.
Coordinate with teammates for additional marketing such as print ads, networking, and developing new methods of communicating The MET's unique offerings to the tenant base and the community.
Coordinate and manage the one and only Food Truck Runway in Orange County, which will include researching local food truck operators, performing audit of credentials, and developing and managing the food truck calendar and truck rotation for the property.
Coordinate all onsite events with both customers and outside community. Events can range from corporate meetings to weddings, to yoga and live music. Learn from the onsite property management team how to manage risk and achieve a successful event in the process.
Essential Skills and Qualifications:
In the process of completing a four-year college degree.
Excellent verbal and written skills with demonstrated ability to communicate effectively in person and by telephone, email and other written correspondence.
Must be highly organized and detail oriented, able to multi-task, meet deadlines and work under pressure while maintaining a professional attitude and sunshine spirit
A team player with an 'ownership mentality' who takes responsibility and has a keen attention to detail.
Demonstrated ability to manage multiple tasks and priorities to conclusion.
Must have excellent customer service skills, ability to effectively respond to sensitive issues, complex inquires or customer complaints.
Must have good computer aptitude and strong skills including Microsoft Office (Word, Outlook, Excel, & PowerPoint) and Adobe Acrobat or similar.
Experience with enhancing and managing social media presence.
General knowledge of building operations and management a plus.
Career Goals – Commercial Real Estate & Property Management.
To apply for this position:
Send resume and cover letter imbedded in an email to Lauren Mitchell, Property Manager at lsm@mccarthycook.com
Reference your email: Property Management Internship at The MET
McCarthy Cook & Co. internship will be a 10-12 week paid opportunity!
McCarthy Cook & Company is an Equal Opportunity Employer and an inspired place to work!